Our #ILoveWalking campaign is inviting you to post a comment and photo on social media, sharing what walking means to you and the places you most enjoy walking to.
The campaign will run all through May and everyone who gets involved will be in with a chance of winning £500 to spend at Cotswold Outdoor.
We're also working with a team of social media pros who share our passion for everyday walking, the outdoors, nature, and the mental, social and physical benefts of being active.
They'll be sharing their personal views on walking and wheeling and encouraging everyone to do the same.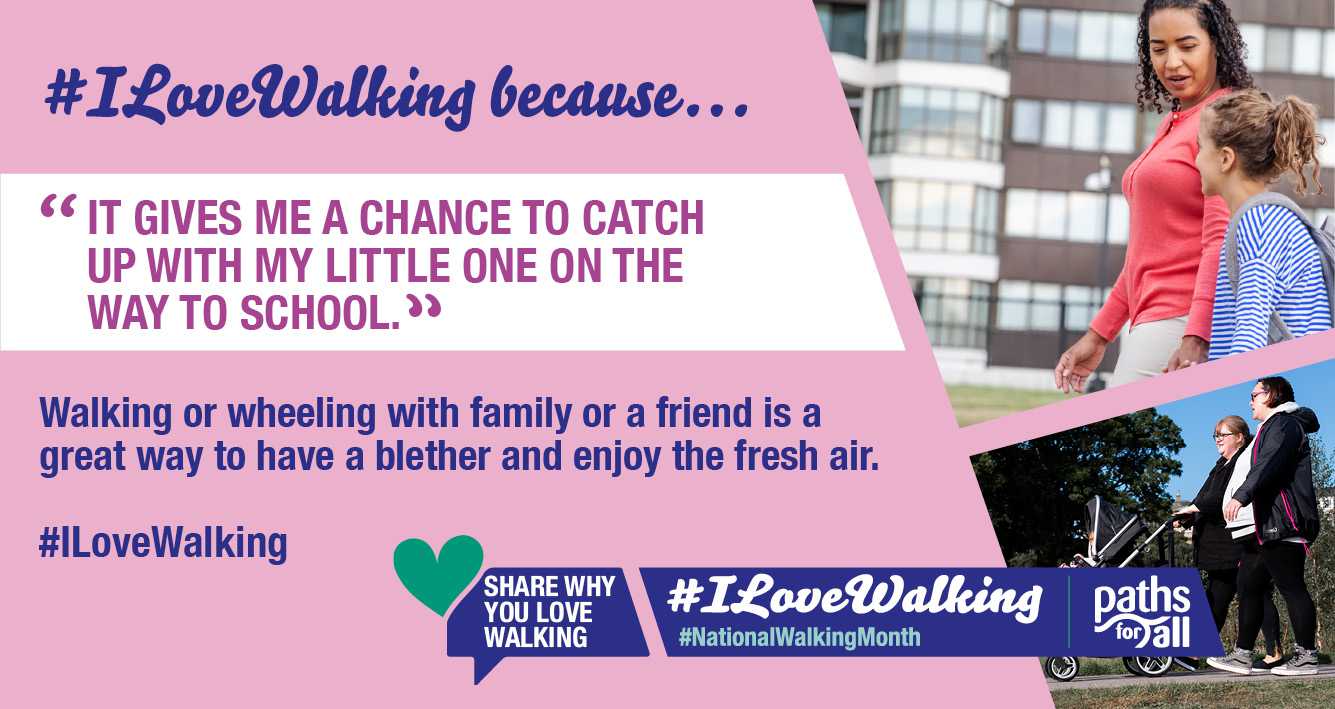 Why do you love walking?
Our new campaign is looking to get to the heart of what people love about walking.
For some, a walk is about giving them a break from a busy day and a chance to connect with nature.
For others, walking and wheeling is part of a daily commute like walking to the train station or taking their child to school.
They all give a boost to health and happiness, allow us to connect with others and offer us a way to travel that's good for the environment.
How to get involved
Our #ILoveWalking campaign is running across Facebook, Twitter and Instagram.
Posts tagging Paths for All and using #ILoveWalking will be automatically entered into a draw to win £500 to spend at Cotswold Outdoor.
(Ts and Cs apply)