People with higher levels of nature connectedness are happier, more likely to do things to help nature and care about climate change.

Researchers have found that there are 5 pathways to nature connectedness:
Contact
Beauty
Meaning
Emotion
Compassion
We'll be helping people understand more about these 5 pathways to nature connectedness and how they can be integrated into your regular walks.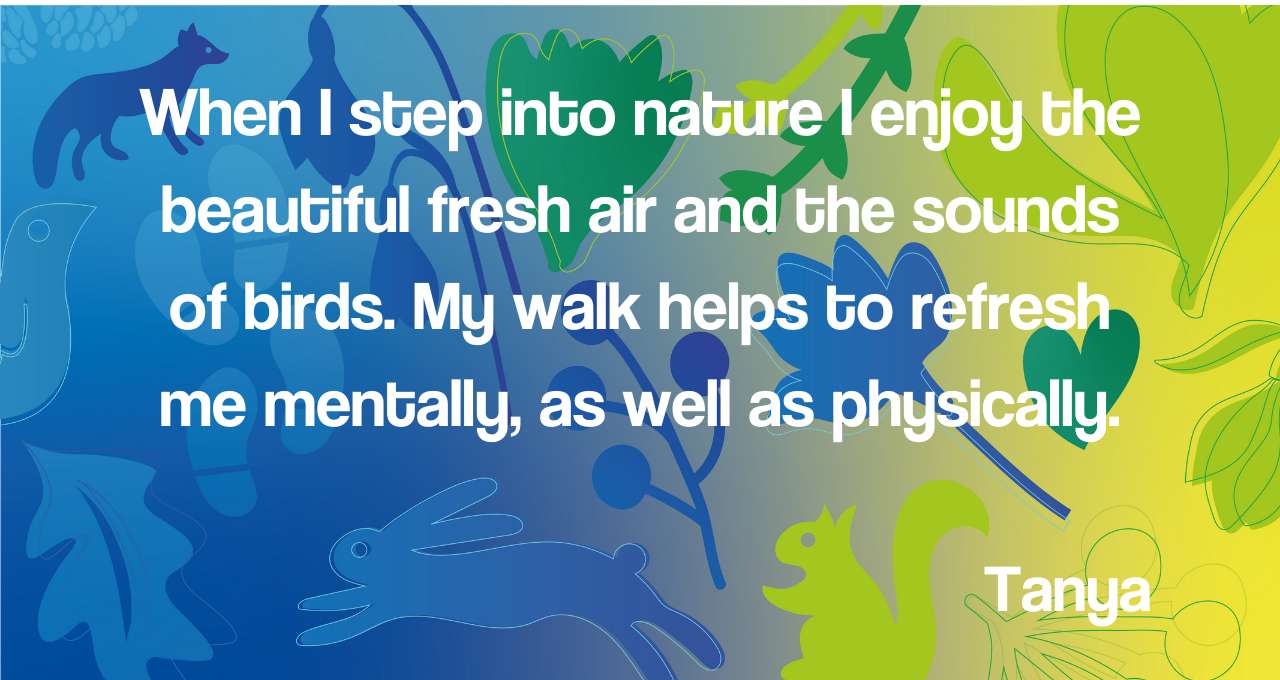 We will help you to:
Spend time watching birds as a starting point for noticing nature on your walks.
Get into the habit of noticing three good things in nature each day on your walks to improve your wellbeing.
Look up at the sky to notice how it never stays the same.

Go for a walk in the woods to help you to relax.

Undertake practical micro-volunteering tasks to care for where you walk.
Share what you have been up to on our
Twitter, Facebook and Instagram pages using the hashtag #WalkingwithNature.

Our #WalkingwithNature campaign was Highly Commended in the Nature of Scotland 2021 Awards Health and Wellbeing category. It has also been featured in the Nature Connection Handbook: a guide for increasing people's connection with nature. The guide contains a wealth of research and activities to help increase wellbeing and environmental action