Darkwood Crew was formed to regenerate Ferguslie Park village green, but has since become a vital support network for its local community.
Supported by Ferguslie Community Council, Darkwood Crew used a Community Path grant to carry out vital upgrades to local path networks including the introduction of access ramps and benches, improving signage and the enhancement of green infrastructure in the area.
Named as Scotland's most deprived area in 2016, Ferguslie Park gained a reputation for being a hot-spot for anti-social behaviour and has since seen considerable community efforts to help transform it into a safe, accessible and welcoming space.
The great work has also continued in more green spaces, making a difference to residents' lives.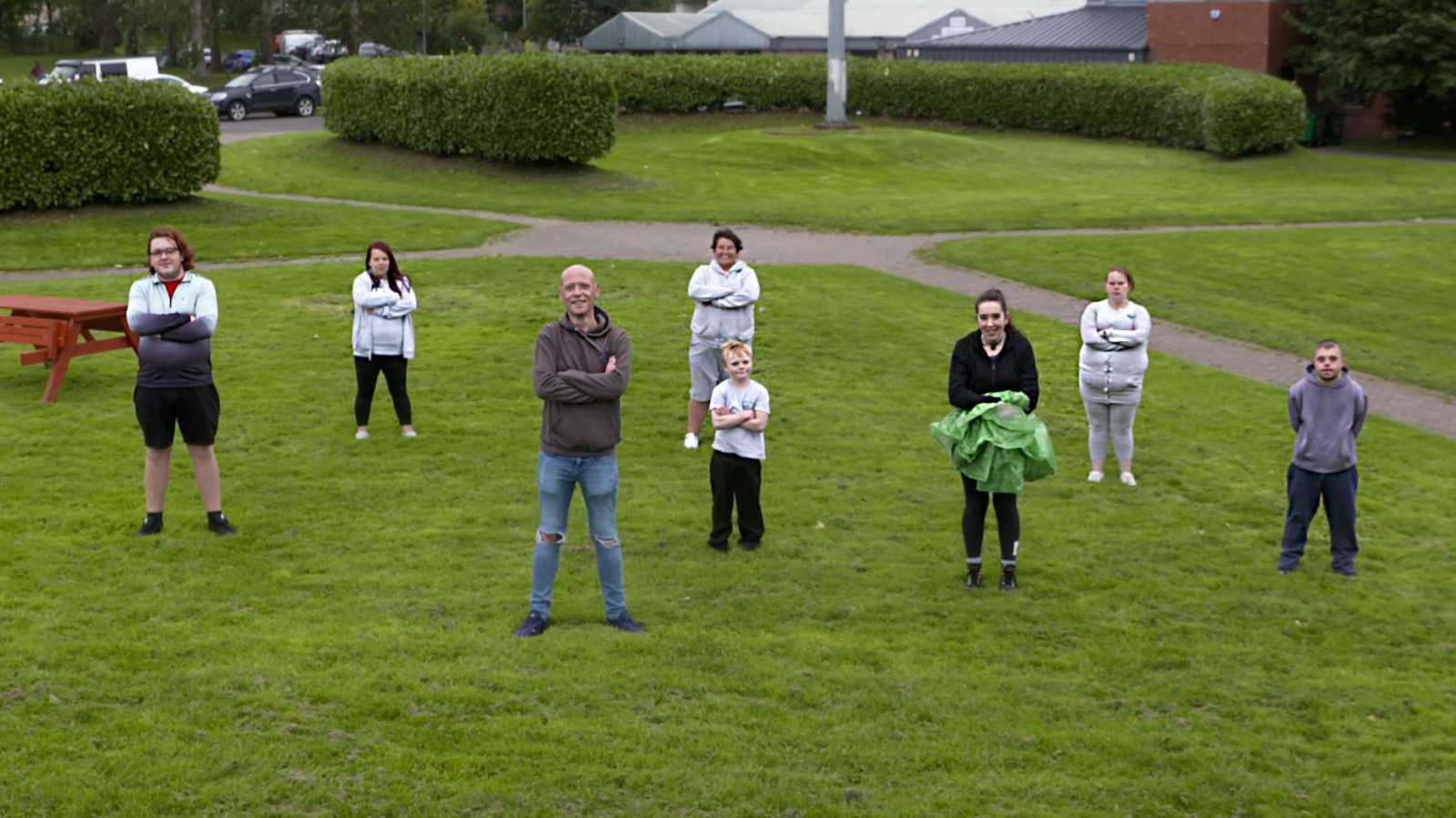 Accepting the award, Terry McTernan, Secretary of Darkwood Crew said
It is an absolutely fantastic achievement, and one that came at us as a tremendous surprise.

We are a group of individuals who have genuine concern for our local community and the work we do reflects that. We are humbled to have been recognised by Paths for All, and to have won this award is well and truly the cherry on top.

Darkwood Crew has given members of our local community confidence and self-belief in times of hardship. What they all have in common is a combined desire to improve the living conditions of their local community. This started with the Paths for All funded regeneration of the village green, and from there we have seen our members care for the other green spaces in the area.
"The group have grown in confidence and now take on other challenges in the community. For example, during lockdown members helped out in various ways in the local community and I think the past few months will change our work going forward.
"What was once, to be frank, a neglected area, has now become a cared-for part of the community.
"The work Darkwood Crew has amounted to has changed the attitudes of everyone around us. It has allowed people to realise the positive changes we have made in the community, and in that sense given us a real sense of empowerment, a can-do attitude that we can make a positive impact on our own lives."
To see all the winners, click here.