You are passionate about people knowing the history of the places they walk in. How can this help people feel more connected to their local environment?
For me, it's less history – which is like a line of human facts pegged out on a line – than what I call place-awareness, and that's more to do with being aware of us and nature, together. For example, when I was working in the Cairngorms, I worked my way through thousands of place-names in Adam Watson's collections and realised Invercauld, Glen Shee, Mar Lodge, Mar, Corndavon, Balmoral, and Loch Muick were the heartland of the ancient Gaelic hunt. That Craze for stalking was written on the land for example:
Coire an Fhiadhaich, The Corrie of Hunting
An Elrig, The Deer-trap
Bad an t-Suidhe, The Seat Thicket.
Place-awareness helps me see how the landscape was, is, and could be, and recognise the impact humans have – knowing where there was a dun (hill-fort), or cup-and-ring marked rocks, or old shielings. And those shielings tell us people could have huts on the hills.
During the pandemic, I've also been aware of how illness is written on the landscape. There are some shieling huts near Brechin, by Murlingden, Dene of Mourning. These 'Plague Huts' were built in 1647 for people to self-isolate. Those who were exiled from the town were given bare rations and the turf and stone roofs were pulled down over whoever died of the seikness. There's a Gaelic counterpart at Bothan na Plaighe, Plague Hut, above Callendar. And in Fortingall there's a standing stone, Clach a' Phlàigh, marks a Bronze Age tumulus; Càrn na Marbh, reputedly a mass grave. An old woman had to bury the entire village, dragging the bodies on a sled drawn by a white horse. That helps us remember that, hard as this is, it's not a new thing.
How does listening to birdsong or noticing the appearance of buds help us connect to seasonal rhythms?
One thing we're aware of is how the seasons are being confused – we get these warm spells in March – and that is affecting the natural calendar. The seasons are markers that tell us where we are in the year – for me, it's things like wild garlic, the cuckoo, and rowan berries. Before the pandemic I made a walking stick with a poem and gave it to the Paths for All Health Walk group in Kemnay.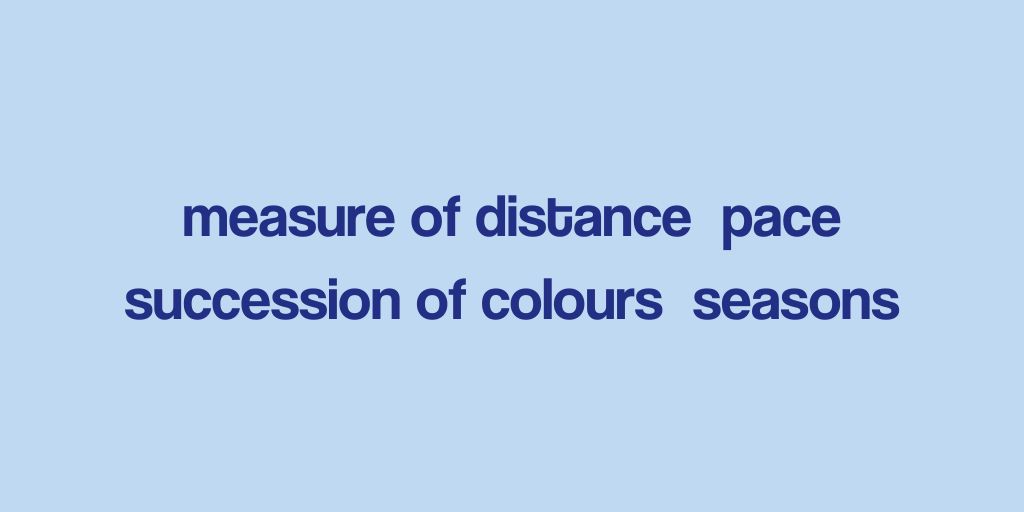 I was aware of the regular walks that they do through the year as a kind of clock, where time is measured by blossom, leaf, snow, and so on. I hope we're going to make a simple art project called 'succession', which is a term that comes from bees and the blossom they feed on in the spring, but it can be used to refer to the natural order of species and how this is expressed locally.
The idea, which anyone and any group can adopt, is to use their walks to note down spring buds and blossoms, summer leaves, and autumn fruits. People will become more aware of what has passed, is to come, and tune in to buds, blossoms, leaves, or fruit that are about to happen.
How does nature enhance your well-being?
I think the idea of succession suggests nature is our way to be with change, whether that's the sense of the weeks passing, marked by changes in bird's behaviour, or warmth in the air; or the hope that the pandemic will end; or memories of a loved one who we used to walk with.
There are lots of studies on how nature heals us, in very gentle ways, and during the pandemic we've been reminded how remarkable the experience of place is – that's such a simple elemental thing.
Those constrained from reaching places are bound to feel the wonder and longing for place all the more keenly. The ability to construct what could be called place-images is to perceive with an intensity that is interpretative. A place-image might be a tree that creates a silhouette on the skyline, or how a burn flows beneath a bridge. We all see these place-images, whether we are aware of them or not.
I believe that as our reading of the landscape becomes more ecologically aware, so it is also more liable to be healing – we can see healing the land and the body as related, like with the quality of the air we breathe.
The pandemic has brought the government closer to accepting that humans have a right to greenspace. Paths for All is leading the way in this respect. The movement to promote ways of belonging in wild landscapes, like hutting, is also amenable to growing trees. I think of people who care for the land – rewilding glens, planting bee meadows – as being like patient-led groups that agitate for integrative and respectful approaches to healing, like Maggie's Centres, who also make the case for the role nature plays in recuperation.
I'm also a great admirer of the Urban Crofts, in Leith, which is arguing people have a right to grow things. Every urban park should have an Urban Croft.
Do you have any outdoor activities that you always use to appreciate the first signs of spring?
During the pandemic, my wild place was a small beach at Granton Harbour, on the Firth of Forth. Yesterday was the first day I could get there since last October. I have long Covid and my walking has been reduced to about 150m. I use a wee electric scooter to get there, and I realised it was the first time I'd been among a group of people in five months. After months alone it was wonderful to be in company and watch the gaggle of wild-swimmers. I love the pluck of the older women with changing robes that looks like chrysalis.
When I was young, the wild thing I loved was the peewit (lapwing) and its broken-wing play-acting, and the slink-away hares we'd see up on the moors in the Pentlands.
Do you have any spring rituals? Or signs of spring that make you feel glad?
When I got long Covid I found I needed some simple daily practices, which are creative. I write a short poem every morning and often these note down something out of my window. I call them dailies and as I collect them, in monthly envelopes, they help give the passing of time some structure, and they are a way to plot my feelings. I also use them as a way to insist some of the day isn't subject to illness, or pain. They give me something that lasts. Some of them just write down funny things that people said, and that helps me stay connected.
I hope anyone would feel they could do the same. The wee poems gradually accumulate and when you read them back a few months later it's fascinating what you remember, and what you've forgotten.
Here's an example.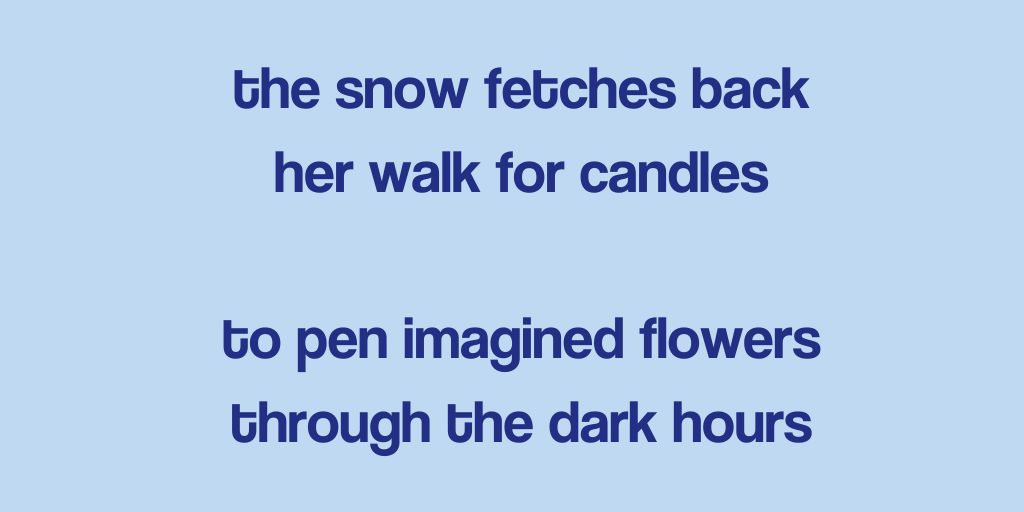 Find out more about ways to enjoy Creative Walking.
Enjoy more of Alec's work on his website.