We have created a short survey for staff and volunteers working in care homes to share their experiences. The survey is anonymous, takes around 15 minutes to complete and can be accessed through both desktop computers and handheld devices.

You can complete the survey here or scan the QR code from the poster. You can download the poster from our website.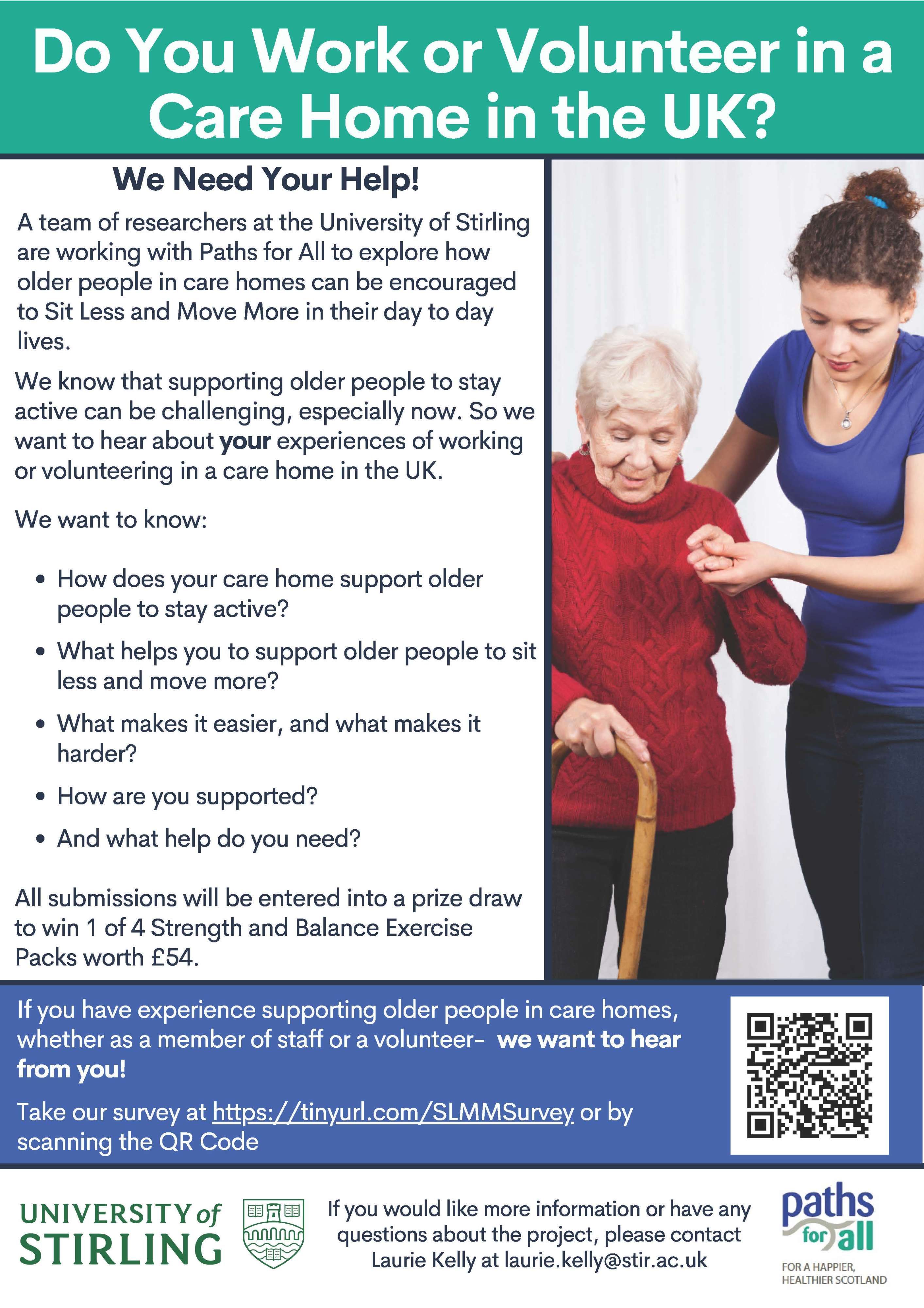 Please email Laurie Kelly if you: require any further information; have any questions; or, want to raise awareness of this research with social and health care staff.
Find out more about the research project on our website.